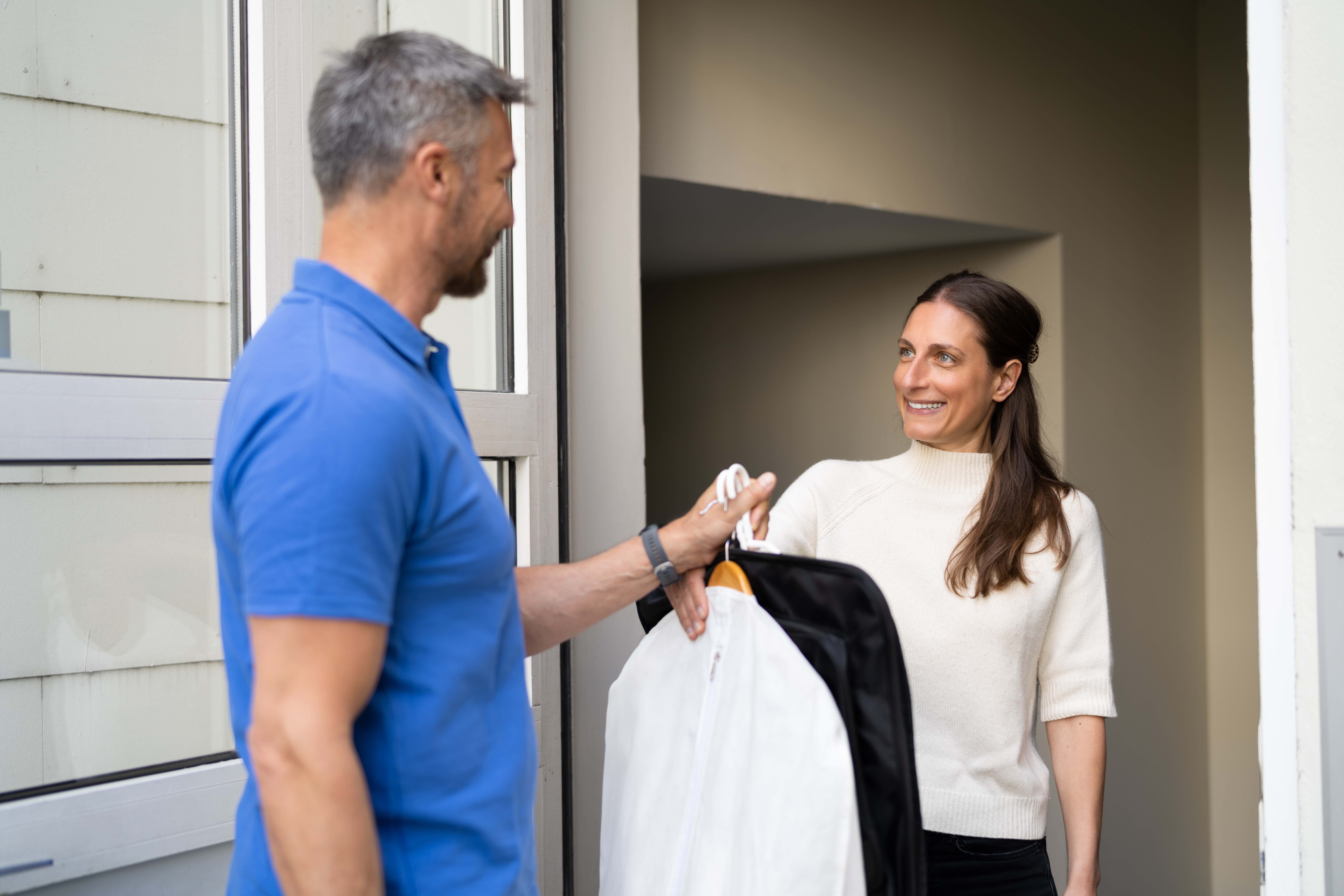 How to Choose a Laundry Delivery Company
In today's fast-paced world, convenience is highly valued, and many people find it challenging to find the time to do their laundry. Laundry delivery services have become increasingly popular as they offer a convenient solution to this problem. However, choosing the right laundry delivery company can be a daunting task, given the various options available. This guide will outline the key factors to consider when selecting a laundry delivery service to ensure you receive the best care for your garments and linens.
1. Reputation and Reviews
Before selecting a laundry delivery service, research the reputation of the company. You can do this by reading customer reviews on their website or on third-party platforms like Google, Yelp, or social media. Look for a company with a proven track record of providing high-quality service, timeliness, and customer satisfaction. Additionally, ask for recommendations from friends, family, or colleagues who have used a laundry delivery service in your area.
2. Services Offered
Not all laundry delivery companies offer the same range of services. Some may focus on standard laundry services, while others may specialize in dry cleaning, delicate fabrics, or bulky items like comforters and rugs. Ensure the company you choose offers the specific services you require, such as stain removal, ironing, or garment repairs.
3. Pricing and Payment Options
Compare the pricing of different laundry delivery companies in your area. Keep in mind that the cheapest option may not always provide the best quality or customer service. Look for a company that offers transparent pricing, with no hidden fees or extra charges. Additionally, consider the payment options available, such as credit card, cash, or online payment platforms, and choose a company that offers a payment method that is convenient for you.
4. Turnaround Time
Turnaround time is an important factor to consider when selecting a laundry delivery service, especially if you require your items to be cleaned and returned promptly. Some companies may offer same-day or next-day service, while others may take several days to process your laundry. Choose a company with a turnaround time that fits your schedule and needs.
5. Eco-Friendliness
If you are concerned about the environmental impact of laundry services, consider choosing a company that uses eco-friendly cleaning processes and products. These companies may use energy-efficient equipment, biodegradable detergents, and water-saving techniques, which can reduce the environmental impact of their services.
6. Customer Service
A laundry delivery company's customer service can make a significant difference in your overall experience. Look for a company that offers excellent communication, is responsive to your questions or concerns, and provides a seamless pickup and delivery process. Additionally, inquire about their policies regarding lost or damaged items to ensure you are protected in case of any issues.
8. Customization and Special Requests
Some people have specific preferences or requirements for their laundry, such as using fragrance-free detergents, separating certain colors or fabrics, or handling delicate items with extra care. Choose a laundry delivery company that is willing and able to accommodate your customization requests and has a system in place for ensuring that your preferences are consistently met.
9. Pickup and Delivery Schedule
The pickup and delivery schedule is another crucial aspect to consider when selecting a laundry delivery service. Some companies offer flexible scheduling options, allowing you to choose the most convenient times for pickup and delivery, while others may have fixed schedules. Determine whether the company's schedule aligns with your availability and preferences.
10. Technology Integration
In today's digital age, many laundry delivery companies have integrated technology into their services, making it even more convenient for customers. Some companies offer mobile apps or online platforms that allow you to schedule pickups and deliveries, track the status of your laundry, make payments, and communicate with customer service. If technology integration is important to you, look for a company that offers these features to enhance your laundry delivery experience.
Ultimately, the best laundry delivery company is one that aligns with your specific needs and preferences. By considering the factors mentioned in this guide and conducting thorough research, you can make an informed decision and select a laundry delivery service that provides the convenience, quality, and peace of mind you deserve.